Postdoc Research Opportunities
Four convergent origins of hummingbird syndrome in a focal Penstemon clade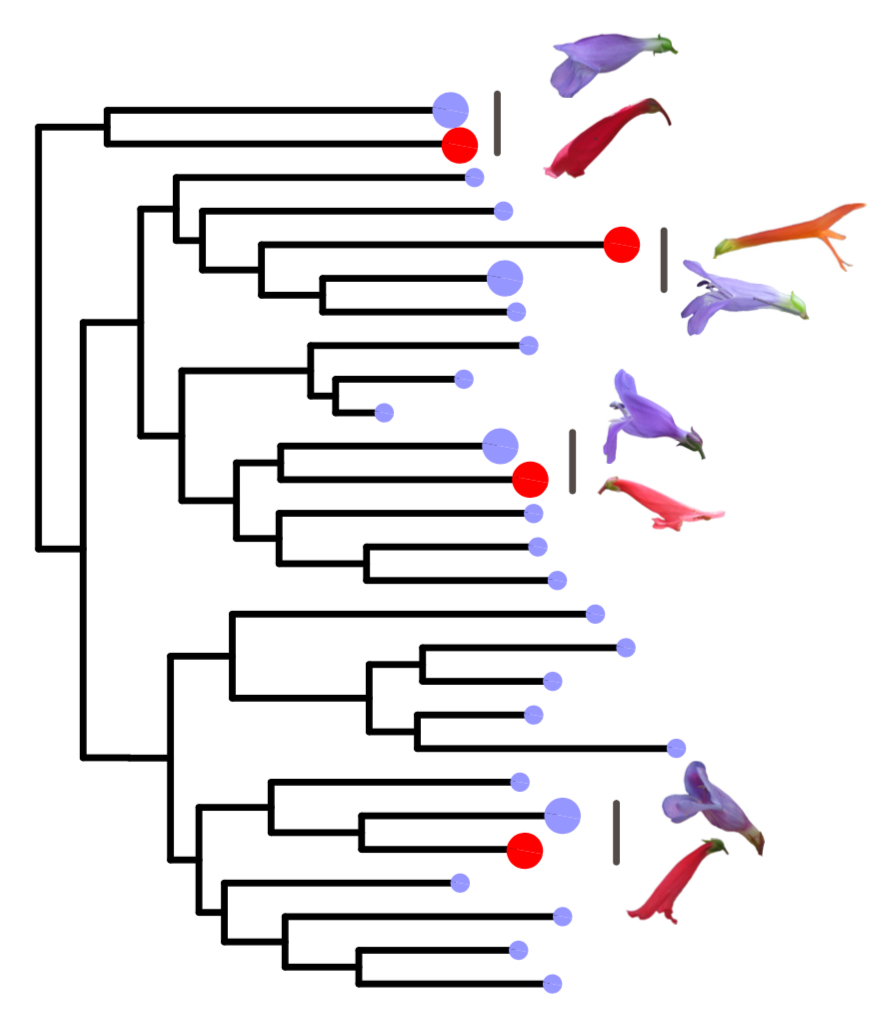 We are recruiting postdocs to the lab with population genetics/genomics expertise to work on NSF and NIH funded research. The successful candidate will lead research investigating the following types of questions, with space to develop independent and creative research directions:
What is the contribution of introgression to parallel trait evolution and speciation?
What is the genetic and genomic architecture for adaptive evolution?
How is complex trait variation maintained in recently diverged species?
What components of parallel evolution occur through similar genetic changes?
Expertise in population genomics, quantitative genetics, phylogenomic analyses, and fieldwork are a plus!
Flexible start date and competitive salary. Please email Carrie with a CV and a statement of interest that briefly describes your research experiences and interests, your postdoctoral training goals, and how this opportunity is a good fit to advance those goals. This position is open until filled.
---
Undergraduate Research Opportunities
Undergraduates interested in evolutionary genetics are encouraged to inquire about research opportunities in the lab. Please reach out to Carrie to introduce yourself and your research interests. A great time to begin undergraduate research is in your sophomore year.
---
About the University of South Carolina
UofSC is located in downtown Columbia, South Carolina. The campus has a rich history and a current focus on promoting new research.


You can contact Carrie at: wessinc[at]mailbox.sc.edu
---